Gympie Land for Wildlife Hotspots
Land for Wildlife properties are spread across Gympie, including:
Mothar Mountain
Traveston
Wolvi
Brooloo
The Palms
Goomboorian
Carters Ridge
Bollier
Wilsons Pocket
Imbil
Cedar Pocket
Glastonbury
Jones Hill
Chatsworth
Benefits of Becoming a Gympie Member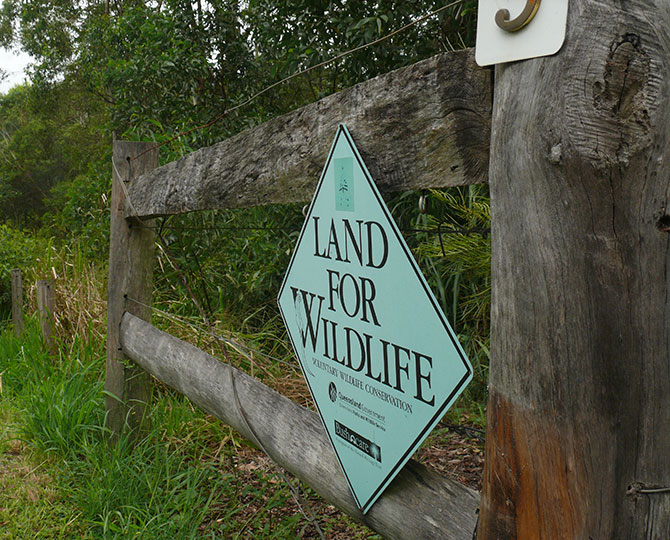 Eligibility Criteria
Bush blocks, farms, schools, golf courses and commercial properties are all eligible to join Land for Wildlife. There must be a willingness to protect and improve all, or part, of your land for nature conservation. In addition to the size and vegetation criteria shown below, other factors include connectivity (proximity to other bushland areas including other Land for Wildlife properties), presence of threatened species, habitat for threatened species, waterways, educational or broader community values.
Land for Wildlife Registration
1 hectare (i.e. 10,000m2 or 2.47 acres) or more of native vegetation with:
Diverse plant species.
Diverse vegetation layers such as groundcovers, vines, grasses, tall trees and shrubs.
Manageable threats such as weeds, pest animals or soil erosion.
Willingness of owners to manage it for conservation.
Land for Wildlife Working Towards Registration
1 hectare or more of native vegetation with:
Limited plant diversity
Limited vegetation layers
Abundant threats (e.g. weeds)
Willingness of owners to restore it for conservation.